Our full address is:
Alberdaweg 56-58
9901TA Appingedam
Holland
tel: **31(0)596-624467

GPS: 53°19'05.00" N 6°48'44.33" O
53.3180 / 6.8123 (lat./long.)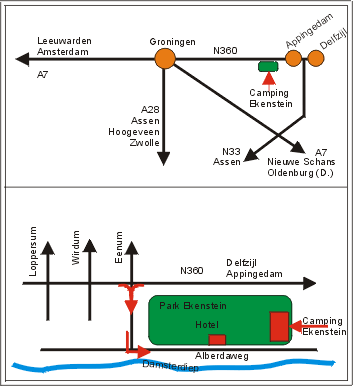 You can also reach us by bus or train. The busses stop near the road crossing to Eenum, and at the entrance of the village Appingedam (both approx. 2 km). But you can ask the bus driver to drive past Ekenstein. There is a train station in Appingedam aswel, from there you can best take a taxi to the campsite.